Our Committee
Bryony Tomlinson
Chair
Bryony is a Vice President in Lazard's Private Fund Advisory Group, focussed on European investor coverage for real estate products. Bryony has been at Lazard for four years having joined with two years' experience in Investor Relations at MGPA. Prior to that, Bryony worked in real estate investment management at Cushman & Wakefield Investors. She graduated from the University of Oxford with a BA in Philosophy and Psychology and is a Member of the Royal Institution of Chartered Surveyors (MRICS).
Tristan de Souza
Vice Chair
Tristan de Souza is a portfolio manager on behalf of PIMCO's BRAVO II Fund, focusing on pan-European real estate public and private equity. Prior to joining PIMCO in 2013, he worked at Morgan Stanley Real Estate and within Merrill Lynch's real estate principal investing division. He holds an MBA from Harvard Business School and received an undergraduate degree in Economics and Management from Pembroke College, Oxford.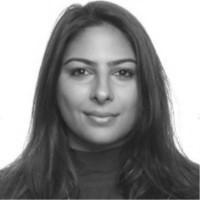 Alyshia Mangalji
Secretary
Alyshia is a Director of Development for Westmont Hospitality group and is based in the London office. Her family founded Westmont 40 years ago and it remains a family-owned business today. From a single hotel, it has become one of the largest private hotel owner/operators in the world with significant presence in North America, Europe and Asia. Alyshia has worked in asset management, brand and property repositioning, operations and strategy. Today she focuses on on new business opportunities and investments for the company and manages a number of assets and new projects.
Alyshia holds a bachelor's degree from the Cornell University School of Hotel Administration (SHA) and earned an MBA from Saïd Business School, University of Oxford.
Adri Kerciku
Treasurer
Adri Kerciku is a Director of Hines responsible for investment and development activities across the Europe/MENA platform, with particular focus on new business development. Mr. Kerciku started his career as a Structural Engineer at Ove Arup & Partners, and prior to joining Hines he was responsible for European acquisitions at the William Pears family office. He read Engineering Science at Balliol College (2003) where he was the recipient of the Oxford Student Scholarship, and returned to Oxford in 2011 obtaining an MBA from Said Business School.
Andrew Baum
Andrew Baum is Visiting Professor of Management Practice at the Saïd Business School at the University of Oxford where he leads the Oxford Real Estate Initiative. He is also Chairman of Property Funds Research, Chairman of the investment committee for CBRE Global Investment Partners and Chairman of Newcore Capital Management, and advisor to several other European property organisations. He is the author of several well known real estate textbooks with sales of over 50,000. He was Professor of Land Management at the University of Reading from 1989 to 2013, Honorary Professor of Real Estate Investment at the University of Cambridge 2009-14 and Fellow of St John's College, Cambridge 2011-4. He was awarded the title of Emeritus Professor by Reading in 2013.
Dan Bsharat
Dan Bsharat works within the Real Estate investment team of the Abu Dhabi Investment Authority (ADIA), focused on acquisitions and asset management of the European portfolio. Dan started his career at Milrose Consultants, a New York City development consultancy prior to moving into the investment sphere through a position at Aerium, a pan-European real estate private equity firm. Dan holds a bachelor's degree in Economics from the University of Maryland and earned an MBA from the Saïd Business School, University of Oxford.
Richard Craddock
Richard is focused on the origination and structuring of real estate backed financing within the UK and Ireland across a broad spectrum of asset classes for both domestic and international investors. He joined Wells Fargo in 2013 having previously worked for Eurohypo in both the UK and Japan, covering the origination and restructuring of commercial real estate debt.
Richard holds an MPhil from the Judge Business School, Cambridge, and a BA from the University of Oxford. He is also a Vice President of the Association of Property Lenders and a member of the Investment Property Forum.
Peter Cosmetatos
Peter Cosmetatos is chief executive of the Commercial Real Estate Finance Council (CREFC) Europe, the trade association for the European commercial real estate lending and debt investing industry. He was a member of the independent Real Estate Finance Group and authored its May 2014 report, "A Vision for Real Estate Finance in the UK", making recommendations aimed at protecting the stability of the UK financial system against the property cycle, while maintaining a sustainable flow of credit to the property sector across the cycle. Before joining CREFC Europe in 2013, Peter spent five years as finance policy director at the British Property Federation, leading its work on tax, financial regulation and capital flows. Between 1999 and 2007, Peter was a tax lawyer at Freshfields, with a particular focus on real estate finance.
Peter read Modern Languages (Russian and Italian) at Magdalen, Oxford, and has a Masters in Soviet Studies from the School of Slavonic and East European Studies, London.
Tristan Freeman-Sear
William Innes
Vice President, Real Estate Investment – Gatehouse Bank
Will joined Gatehouse in January 2014 and has focused on the origination and structuring of real estate transactions, most notably the Bank's PRS joint ventures with Sigma Capital. Prior to this Will worked with Waypoint Capital, where he focused on building out their international private equity real estate platform. He has 10 years' experience working in real estate investment, both on the principal and advisory side, having spent a portion of his career in Abu Dhabi. Will is also a Member of the Royal Institution of Chartered Surveyors, having started his career at King Sturge in 2005. Will has a BA (Hons) Geography from the University of Leeds and an MBA from the University of Oxford.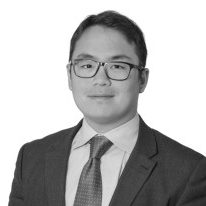 Kevin Kong
Kevin Kong is a Vice President in the Acquisitions team at Meyer Bergman, a real estate investment management firm headquartered in London and focused on the acquisition and management of retail assets in Europe. Meyer Bergman was formed in 2004 and is currently sponsoring its third closed-ended fund, Meyer Bergman European Retail Partners III. Kevin joined the Acquisitions team in 2012, and is involved with originating and executing acquisitions on a pan-European basis. Kevin also manages acquisitions for the VIA Outlets venture, a partnership with APG, Hammerson Plc and Value Retail Plc. Prior to joining Meyer Bergman, he worked as an analyst for two years in the Citi Real Estate and Lodging Banking team, participating in key M&A and financing transactions across Western Europe with a total value in excess of €3 billion. Kevin graduated in 2010 from Oxford University with First Class Honours, and holds a MEng in Engineering, Economics and Management. He is an alumnus of Trinity College. Kevin is also a CFA Charterholder, and is fluent in English and Malay.
Akeel Malik
Akeel Malik is an Investment Banking Analyst on the EMEA Real Estate, Lodging & Leisure team (RELL) at UBS. He graduated from Pembroke College in 2016 with a BA in Economics & Management. Whilst at Oxford, Akeel co-founded a platform called Ublend with two other students. Ublend aims to simplify university life, and has raised over £500k in funding to date.
Robbie Meyer
Now in his 15th year at M3 Capital Partners, Robbie Meyer has overall responsibility for the firm's European advisory and principal investment activities. He is a founding partner and board member of M3, member of the investment board of Evergreen Real Estate Partners and board member of Atrium Finance Europe.
Robbie co-founded M3's European headquarters in London in 1997 and was responsible for expanding M3's business activities to continental Europe in 2003 and to Africa in 2014. He is actively involved in the firm's investment strategy, transaction origination and execution, and client relationship management.
Previous roles include Morgan Stanley, Security Capital Group, Inc. and J. P. Morgan. Robbie holds an MBA from Harvard Graduate School of Business Administration and an MA in Jurisprudence from Oxford University.
Ioanna Paschalidou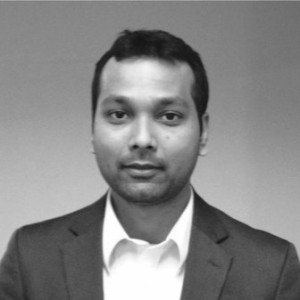 Partha Sarathy
Partha Sarathy is a Vice President in Marathon Asset Management's Real Estate Group in London. At Marathon he focuses on sourcing and managing real estate and related equity, debt and hybrid investments in the UK, Continental Europe and India.
Mr. Sarathy has 9 years of experience in commercial real estate development and investment deals.. Before joining Marathon he worked with DPR Construction where he was a leading a national role in project management of large capital projects across the United States. Prior to DPR he worked in India and the Netherlands in the overall planning and coordination of real estate development projects.
Mr. Sarathy holds an MS in Civil Engineering from Stanford University and an MBA from the Saïd Business School, University of Oxford."