The 2017 Oxford Real Estate Conference
The 2017 Oxford Real Estate Conference
About the Conference
When: Wednesday 1st March 2017, 9am-7pmWhere: The Saïd Business School, Oxford
This year, we will focus on 'Managing Change'. Given the recent political shifts and general transformations in demographics and behavioural trends, we want to explore how these changes are affecting the Real Estate industry and how company leaders are dealing with the uncertainty. Our panels will cover; the likely impact on global markets of political and demographic change; financial innovation and entrepreneurship in real estate; and emerging markets.
Quotes from Past Attendees
"I am truly impressed by the calibre of attendees that I have seen today. Its not easy to get busy professionals and principals to come up to Oxford and I think that it is a testament to the importance of the Oxford real estate program that we have leaders of the industry here actively interacting and staying well into the evening. I think this is a space to watch"
"It is the first conference in my 20 years of working in the property industry that there has been an even number of men and women of different ages, different nationalities. It's been absolutely terrific, so vibrant!"
"This conference is fantastic. Personally I like coming up to Oxford and coming up to the Business school here. It's a great venue and a great program"
"Fascinating day! Really interesting to go from the UK's residential market through to looking at Brazil and emerging market investments all in one session and a really interesting array of speakers"
"I thought the diversity of thought and diversity of the panels was great. I think the conference has sought to address some of the leading or troubling issues that are facing the industry and will be faced by the industry in the next few years"
Watch the Videos from Previous Years:
The 2016 conference was set around the overarching question, "Where will the money go next?" We covered a broad range of subject areas including real assets, emerging markets, real estate-backed operating businesses, tech/shared economy and the residential sector.
09.00 - 10.00
Entrance Hall
Registration and Coffee
10.00 - 10.25
Nelson Mandela Lecture Theatre
Keynote: "Political Shifts"
Hiram Samel, Associate Professor Of International Business, Said Business School
Subject: What has changed in the political spectrum over the last 12 months and how will this affect business and real assets?
Hiram Samel is an Associate Professor of International Business and a Fellow of Lady Margaret Hall. His research draws on multiple disciplines including comparative political economy, technology strategy, the economics of innovation and labour studies. He is very interested in how firms and states manage in external environments characterised by a high degree of market, technological and/or regulatory uncertainty. Hiram joined Saïd Business School in August 2013. He brings extensive management experience to his research, having been an entrepreneur for 25 years before receiving his PhD from the Massachusetts Institute of Technology (MIT) in 2013.
10.30 - 11.15
Nelson Mandela Lecture Theatre
Panel 1: How are political shifts affecting the Real Estate Market?
Subject: Trump, Brexit, the potential shift to protectionist policies around the globe, brought an unprecedented economic turmoil to 2016. How is this affecting the real estate markets and how are industry leaders dealing with the changes and uncertainty?
Click the Speakers to view their biographies.
David Parsley is contributing editor on
Property Week, specialising in finance and general news. His career has included being founding editor of City AM, markets editor on The Sunday Times and business editor on the Sunday Express. He began his career as news editor on the Property Week in 1994.
David Parsley
Panel Moderator
Contributing Editor, Property Week
Colin is Chairman of Pradera and Chairman of its Investment Committee. Pradera is an asset and fund management company specialising in the retail property sector. Pradera's portfolio comprises 43 shopping centres and retail parks in Europe and five shopping centres in China managed by Pradera Retail Asia, Pradera's joint venture with Macquarie Infrastructure & Real Assets. In total, these properties have a combined value of around £2.7 billion (£1.7 billion in Europe and £1.0 billion in Asia), a GLA of one million sqm and comprise 2,700 stores. Before co-founding Pradera in January 2000, Colin was a director and shareholder in a boutique real estate investment management company where he was responsible for the European investment activities of the US real estate opportunity fund, DLJ Real Estate Capital Partners.
Colin Campbell
Chairman, Pradera
Jeremy is Head of EMEA, CBRE Global Investors and Chief Executive Officer (CEO) of CBRE Global Investment Partners (GIP). Bas ed in London, Jeremy is a member of CBRE Global Investors Global Executive Committee and several Investment Committees throughout the Firm. Jeremy began his real estate career in 1988, serving in an international capacity in all roles. He joined CBRE Global Investors in June 2006 following the acquisition by CBRE Global Investors of Oxford Property Consultants (OPC), an independent multi manager and fund of funds manager of which he was co-founder. Previously he was European Managing Director of Security Capital Group Inc, a US private equity real estate group. Prior to this Jeremy was Global Head of Real Estate for SPP (now renamed Alecta), the largest pension and life assurance company in Sweden, with responsibility for $3 billion direct and indirect property portfolio in Europe, the U.S. and Asia.
Jeremy Plummer
Head of EMEA, CBRE Global Investors
Michael Vrana is a Managing Director in the Real Estate Group based in London. Mr. Vrana leads Blackstone's real estate acquisitions in the U.K. and Ireland. Since joining Blackstone in 2013, Mr. Vrana has been involved in a number of Blackstone's investments in Europe, including the acquisitions of Max Property Group and Multi Corporation. Before joining Blackstone, Mr. Vrana was a Vice President at Goldman, Sachs & Co., where he spent eight years focused on equity and debt investment opportunities in North America on behalf of Goldman Sachs' real estate private equity group. Mr. Vrana graduated from Duke University, where he was elected to Phi Beta Kappa, and received an MBA from Stanford Graduate School of Business.
Michael Vrana
Managing Director, Blackstone
Peter Hayes is a Managing Director at PGIM Real Estate and Global Head of Investment Research. Based in London, Peter is responsible for overseeing a global team that provides strategic advice and support to the investment management divisions of the business. Peter is a member of the Global and European Investment Committees and the Global Product Committee. Before joining PGIM Real Estate, Peter held a number of positions, including Director and Global Head of Economic and Real Estate forecasting for DTZ, an international property advisory company; UK Economist at the Bank of England; and Lecturer in Economics at the University of Sheffield and Kings College, London.
Peter Hayes
Managing Director and Global Head of Investment Research, PGIM Real Estate
11.15 - 11.45
Entrance Hall
Coffee Break
11.45 - 12.05
Nelson Mandela Lecture Theatre
Keynote: Yolande Barnes
Head of World Research, Savills
Subject: An overview of the major demographic changes in recent years, future trends and how they are affecting the Real Estate Industry.
Yolande leads the World Research team at Savills. With over 30 years experience in property research, her areas of focus now are world cities, the movement of international capital in real estate, the impact of social, economic and environmental trends on all sectors of real estate markets, global urbanism and mixed use issues. Having established the Savills Residential Research department in 1989, Yolande's research techniques have extended to global markets and her remit has expanded to all types of cross-border real estate, in both established and emerging markets. Her work involves providing thought leadership and running a global research programme to provide sophisticated, market-oriented advice on all aspects of real estate, global wealth flows and market trends.
12.10 - 13.25
Nelson Mandela Lecture Theatre
Panel 2: Demographic Changes -  how is Real Estate adapting?
Subject: With changes in immigration, the aging demographic, later marriages, and later parenthood how are Real Estate businesses adapting their offering, what opportunities are there and what type of asset classes will be thriving?
Click the Speakers to view their biographies.
Hugo founded Newcore Capital in 2011 and is its Managing Director. Newcore is a specialist real estate investment manager focussing on value-add strategies in social infrastructure, storage and accommodation in the UK and with circa £120m AUM. Prior to Newcore, Hugo was a founder of and Head of Investment at Protego Real Estate Investors.Hugo is a Member of the Royal Institution of Chartered Surveyors. He is currently an adviser to the London Diocesan Fund's property investment business and fund raising ambassador for The Clink Charity, a prisoner rehabilitation charity.
Hugo Llewelyn
Managing Director, Newcore Capital
Panel Moderator
Reza's journey started while studying at the London School of Economics. Frustrated by the lack of high-quality yet affordable accommodation for young people in London, he decided to tackle this problem by creating his own lettings agency called Share in the City. Over time, this has evolved into The Collective, one of the most innovative and fastest-growing property companies in London. The Collective launched the world's largest co-living building in May 2016, offering 550 rooms and it was fully let by the end of the year. The company currently has a total 2,000 beds in its portfolio and development pipeline, with two new co-living towers currently under development in Canary Wharf and Stratford. Additionally, The Collective is redesigning places of work, creating flexible working spaces that help entrepreneurs bring their ideas to life. Reza places great value on entrepreneurship, demonstrated through The Collective Growth Fund, and The Collective Foundation, designed to support aspiring entrepreneurs, artists and outstanding students. Reza is focused on reshaping the places where communities come together; The Collective Growth fund were the main backers behind the successful POP Brixton and through Makeshift (a social enterprise that the Collective co-founded and funded) are already onsite with Peckham Levels, a 90,000 sqft car park which is being transformed into a mix of artist studios, makers space, shared workspace and events/cultural space. Furthermore, an app is currently in development to connect and enhance the co-living and co-working experience.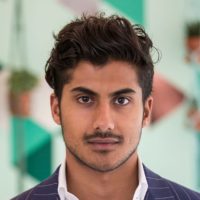 Reza Merchant
CEO & Founder, The Collective
Richard is a qualified chartered surveyor with over 15 years experience in the industry, qualifying and working initially at Cushman & Wakefield before moving onto the investment management side and establishing Apache Capital Partners in 2008. Apache was established to take advantage of the prevailing market dynamics in what is believed to be a generational investment opportunity. Apache is a private real estate investment management firm and with offices in London and Bahrain, and specialises predominantly in investing capital from the Middle East into the UK property markets. Apache currently manages two Investment Platforms focusing on the alternative sectors including; Social Infrastructure and The Private Rented Sector. The Social Infrastructure platform takes advantage of sectors that were directly or indirectly reliant on government funding and, due to cuts in that government spending, and the general austerity environment, there is the opportunity for private investors to fill this gap.
Richard Jackson
Founding Partner, Apache Capital Partners
David is the Director responsible for housing, planning, economy, assets and development and joined Oxford City Council in 2012. The Council now has interests in commercial and housing development totalling £4bn, together with a £40m annual capital programme and some 8,000 Council homes. The Council was one of the first to begin developing Council housing in recent years, and has structured innovative development models working with Grosvenor, Nuffield College and others with major schemes including Westgate, Barton Park and Oxpens. He established the City Council's housing company with an initial programme for 1,000 new homes. He also established the Oxford Design Review Panel with the Commission for Architecture and the Built Environment, as a new model to raise design quality in the city.
David Edwards
Executive Director, Housing and Regeneration, Oxford City Council
Sarah serves on the Prime Minister's Council for Science and Technology, which advises the Prime Minister on the scientific evidence for strategic policies and frameworks. She currently chairs the UK government Foresight Review on Ageing Societies, and the European Ageing Index Panel for the UNECE Population Unit. She is a Governor of the Pensions Policy Institute. Sarah was the first holder of the International Chair in Old Age Financial Security, at the University of Malaya (2009/10) and her research was recognised by the 2011 Royal Society for Public Health: Arts and Health Research Award. She is a Fellow of the Royal Anthropology Institute and of the Royal Society of Arts.
Prof. Sarah Harper
Professor of Gerontology, University of Oxford
Afroditi is a Greek-born, London-based designer and the creative director of AfroditiKrassa. In her 15 year career, she has launched numerous product collections, designed over 75 hospitality brands and interiors and has won more than 25 awards. In 2010, she was awarded Designer of the Year by Elle Deco. Afroditi was educated at Central St Martins College of Art & Design and the Royal College of Art, under architect Ron Arad. She was the first female designer to be employed by design duo Seymourpowell, before founding the eponymous studio in 2002. Her first foray into hospitality design was the design and branding of hugely popular chain itsu, voted UK's Superbrands. She has passionately led her studio ever since to create some of the most significant & category-defining hospitality design projects of the past decade.
Afroditi Krassa
Founder, AfroditiKrassa
13.30 - 14.15
Entrance Hall
Lunch and Networking
14.20 - 15.30
Rhodes Trust Lecture Theatre
Breakout Panel 1: Financial Innovation – how are capital markets evolving?
Subject: How are capital markets responding to the economic turmoil, currency fluctuations and rise in interest rates?   With the growth of online investment platforms and the number of 'special situations', is access to capital really changing?
Click the Speakers to view their biographies.
Clive Bull is in charge of structuring and is a senior banker in the European Commercial Real Estate Group at Deutsche Bank. He has been involved in Deutsche Bank's real estate financing, its financing of commercial mortgage NPLs and its structured finance activity in the commercial real estate debt space for over ten years.
Clive Bull
Director, Deutsche Bank
Panel Moderator
Amy Aznar is the Head of Debt Investment and Special Situations team, responsible for evaluating investments in structured debt and equity, performing/non-performing debt, private real estate operating companies, large scale joint ventures and corporate sale/leasebacks in the UK and Continental Europe. Amy has been responsible for completing £1.8bn of debt and structured equity investments in 46 transactions since 2012. Amy is also on LaSalle Investment Management's UK Management Board. She is also responsible for LaSalle Real Estate Debt Strategies II & III, LaSalle Residential Finance, and LaSalle UK Special Situations Fund. Amy has an MBA in Finance and Real Estate from the Wharton School of the University of Pennsylvania and a BSE in Engineering from Princeton University (cum laude and sigma xi).
Amy Aznar
Head of Debt and Special Situations,
LaSalle Investment Management
Agate is a Senior Investment Director at Brickvest. She is primarily focused on sourcing, analysing and executing real estate investment opportunities as well as the firm's strategic partnerships and business development. BrickVest is the fastest growing real estate and technology start-up in Europe. It is the first global online real estate investment platform, which connects institutional quality real estate investment opportunities with investors who can invest directly into properties or funds from a low minimum investment amount. Agate has extensive experience in real estate. She started her career in investment banking at Citigroup and later worked at Morgan Stanley focusing on real estate M&A advisory. Prior to BrickVest, Agate was with Morgan Stanley Alternative Investment Partners, working in both the London and New York offices on real estate investments in Europe and the United States. She has invested $1 billion of capital on behalf of commingled funds and separate account clients across fund investments, co-investments, and LP secondary acquisitions. Agate received her BSc (first class honors) from Warwick Business School at the University of Warwick.
Agate Freimane
Senior Investment Director, Brickvest
Cyril Théret has 20 years' experience of building international equity exchanges. Cyril's career started at State Street before joining the London Stock Exchange in market regulation and business development roles. Cyril then helped established PLUS Markets, the first competing regulated exchange to the London Stock Exchange, which was dedicated to small and mid-cap companies, becoming CEO in 2009. Cyril co-founded IPSX in 2014 with a view to launch and operate the world's first regulated exchange dedicated to the admission and trading of securities in commercial real estate (CRE) assets. Subject to regulatory approval from the Financial Conduct Authority, IPSX will launch in mid-2017. This new proxy for direct investment will establish CRE as the fourth mainstream asset class alongside cash equivalents, equities and bonds by providing a regulated, cost effective and flexible capital markets solution to the CRE sector
Cyril Theret
CEO, IPSX
Ian graduated from the University of Cambridge in 1981 with a degree in Land Economy. Ian was in the banking industry for over 32 years having previously worked for Bank of America, UBS, NatWest and Bankers Trust/Deutsche, always focusing on the real estate industry. Ian joined Credit Suisse First Boston in 1999 to establish the Real Estate Group, and became Managing Director and Chairman of the European Real Estate Investment Banking Group before retiring in 2012. Ian is Chairman of the Prince's Regeneration Trust, a Crown Estate Commissioner, Chairman of the Bank of England Commercial Property Forum, a member of Redevco's Advisory Board, the Senior Independent Director for Secure Income REIT and a Non Executive Director for Town Centre Securities Plc. He was appointed as a Senior Consultant to Eastdil Secured and Wells Fargo Securities in 2013.
Ian Marcus
Senior Advisor, Eastdil
Also 14.20 - 15.30
Edmond Safra Lecture Theatre
Breakout Panel 2: Emerging Markets – Outlook following 2016
Subject: How will the strengthening of the dollar, increase in interest rates and protectionist policies affect real estate investment in emerging markets? Are the political uncertainties and currency fluctuations in the US, Europe and these emerging markets shifting investor focus? What opportunities/challenges remain?
Click the Speakers to view their biographies.
Tom Mundy, is a director in JLL's EMEA Capital Markets research and strategy team in London. Prior to joining JLL Tom served as chief strategist for Otkritie Capital, Russia's largest private bank and before that was an equity strategist for Renaissance Capital's number one ranked emerging market strategy team. Before this this Tom was instrumental in the development of a leading Russian hedge fund and was involved in all areas of the fund's development including capital raising and fund structuring. He has given policy advice to the central bank and government of Russia and Kazakhstan and is a graduate of Oxford University (St Antony's College) and University College London.
Tom Mundy
Director, EMEA Capital Markets Strategy & Research, JLL
Panel Moderator
Dr. Camlibel is the Co-Founder of Re-Pie, which is the first real estate fund management firm established in Turkey. Re-pie has been granted permission by CMB to manage real estate funds up to 1 billion USD in Turkey to date. Prior to Re-Pie Dr. Camlibel was at Soyak Holding - during his 20 years of professional career at Soyak Holding, employing 1500 people and representing 15 companies in four different industries with total assets worth 1.5 billion USD, he had executive level management and investment experience. Between 2008 and 2016 he was the CEO of the holding company, which actualized development of 20.000 residential units and more than 100.000 m2 GLA of commercial buildings.
Dr. Emre Çamlıbel
Chairman and Co-founder, Re-Pie Real Estate Fund Management
François Viruly is a property economist with over twenty years' experience in the analysis of the South African property market. Associate Professor Viruly lectures in Urban Economics, Property Development and Portfolio Management at the University of Cape Town in the School of Construction Economics and Management. François held the position of Chief Economist at the Chamber of Mines. He was Head of Research at JHI Professional Services (valuations, research and legal services) and Acting Head of School of the School of Construction Economics and Management at Wits University. He is the director of Viruly Consulting Pty Ltd and a fellow of RICS (Royal Institution of Chartered Surveyors). He is immediate past President and Executive Director of the African Real Estate Society and Chairs the UCT Senate Ethics in Research committee. He heads the UCT-Nedbank Urban Real Estate Research Unit.
Prof. Francois Viruly
Associate Professor, University of Cape Town
Claudia Pendred is the EBRD's Director for Property & Tourism. Mrs. Pendred has over 25 years of experience in banking throughout Central and Eastern Europe, South Eastern Europe, North Africa and Turkey. Previously she was the EBRD's Director for Romania and before joining the EBRD, she worked at N.M. Rothschild & Sons, where she was Director of Corporate Finance. Earlier on, Mrs. Pendred worked at J. Henry Schroder Wagg & Co and before that she worked with UNICEF and the World Bank. Mrs. Pendred holds an MBA from INSEAD Business School, an MA from Harvard University and a BA from the University of Oxford.
Claudia Pendred
Director for Property & Tourism, European Bank for Reconstruction and Development
Ilaria joined CDC in 2013. Her background is in private equity and financial institutions investing across Europe and the CIS countries. Ilaria joined CDC from AIG Private Equity where she was responsible for investments in Emerging Europe and Turkey. Before AIG, she spent over 10 years at the European Bank for Reconstruction and Development where she worked on banks' privatisations and equity investments as well as project finance and real estate.
Ilaria Benucci
Investment Director for Real Estate, Commonwealth Development Corporation
15.30 - 15.55
Entrance Hall
Coffee Break
16.00 - 17.15
Nelson Mandela Lecture Theatre
Panel 4: A Focus on Entrepreneurs – capturing opportunities in times of change
Subject: Economic and policy shifts can bring significant challenges to established firms but also offer opportunities to new entrepreneurs. How have real estate entrepreneurs taken advantage of uncertainty in the past and what are the secrets to raising start-up capital and establishing a presence in a market dominated by large managers.
Click the Speakers to view their biographies.
Ian Thomas is Co-Founder and Director of LendInvest. Ian is a qualified chartered surveyor, with significant property and development experience. Ian previously held senior positions with SEGRO and Ballymore Property Group (the largest property group in Europe at the time). LendInvest is the UK's leading online mortgage lender and one of the UK's fastest-growing FinTech companies. Ian and his business partner, Christian Faes, launched LendInvest in 2013 to bring technology to the £1.2 trillion UK mortgage market, which is entirely offline and largely untouched by the FinTech movement. LendInvest makes it easier and faster for creditworthy borrowers to access mortgage finance, and gives more people access to invest in secured property loans. Best known for its online investment platform, LendInvest also runs two discretionary, regulated funds for private clients and wealth managers, as well as several funding lines of behalf of UK and international banks. Before LendInvest, Christian and Ian founded Montello in 2008 which became one of the UK's leading short-term mortgage lenders, and out of which LendInvest was spun.
Ian Thomas
Chief Investment Officer & Cofounder, Lendinvest
Angelica Krystle Donati achieved a BSc in Management from the London School of Economics (LSE) and an MBA from Said Business School, University of Oxford. Upon graduating from the LSE she joined Goldman Sachs in London, where she worked in the Foreign Exchange Sales team covering Southern European clients. After her MBA, she set up Donati Immobiliare Group, a real estate development and investment firm operating in Rome, New York and London. In summer 2016, she was recruited by her MBA classmates Saurabh Saxena and Rayhan Sawar to join Houzen, a residential property tech platform, as a co-founder. Angelica runs sales and marketing for Houzen.
Angelica Donati
Co-Founder, Houzen
Mr George Moffet is CEO of Clifton Homes. Following graduation from Brasenose College, Oxford, George started his career in the City before he moved to Ghana in 2010 to start Clifton with a former school friend. They financed their first development through pre-sales and a small equity investment and have since grown into a reputable residential developer, with a track record of over 500 units sold. Clifton Homes is now one of Ghana's largest development and construction companies. Clifton specialise in real estate development, turnkey construction, architectural design and planning, as well as facilities management and leasing.
George Moffet
CEO, Clifton Homes
Majid Mangalji is Founder and President of Westmont Hospitality Group, which started its hospitality business approximately 40 years ago. He has been involved in all aspects of the development of the Westmont Group. During this period, it has grown from a single hotel to become one of the largest private hotel owner/operators in the world with a significant presence in North America, Europe and Asia. Mr. Mangalji sits on the board of principal companies in which the Westmont Group invests. He is the Founder and was the first Chairman of InnVest REIT, the largest public listed hospitality
company in Canada. He sits on the Board of IREFAC in the USA and IHIC in Europe.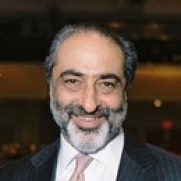 Majid Mangalji
Founder and President, Westmont Hospitality Group
Peter Freeman read History at Oxford University, and founded Argent with his brother Michael together in 1981, nurturing the business and growing it into the widely respected and diverse company that it has become today. Since 1981, Argent has delivered some of the best mixed-use developments in the UK: major commercial, residential, education, cultural and community developments in the country's largest cities. It is involved in the full development process – from identifying and assembling sites, developing designs and obtaining planning permission through to financing, project management of the construction process, letting, asset management and (sometimes) selling. It also manages and maintains buildings and estate. Peter remains actively involved as a non-executive director and investor in various Argent entities and a director of King's Cross. Peter is also a director and investor in Mayfields Market Towns Limited, which is promoting a new town in Sussex. Also within the property industry, Peter has been a non-executive director of Land Securities and MEPC; Chairman of the Investment Property Forum, and a member of the Bank of England Property Forum. Away from property, Peter is Chairman of Pay Wizard, a technology company.
Peter Freeman
Founder & Director, Argent
Adri Kerciku is a real estate professional with extensive experience across asset classes and a track record of $2bn acquisitions closed and developments completed. He is currently working with M3 Capital Partners to set up a new real estate investment vehicle for Sub-Saharan Africa. Before joining M3, Adri was a Director of Hines where he was responsible for investment and development activities across the Europe/MEA platform and prior to this, he worked for the William Pears family office where he was responsible for European and US real estate and private equity acquisitions. Adri read Engineering Science at Balliol College, University of Oxford where he was the recipient of the prestigious Oxford Student Scholarship, and started his career as a Structural Engineer at Ove Arup & Partners before returning to Oxford to obtain an MBA at the Saïd Business School.
Adri Kerciku
Investment Consultant, M3 Capital Partners
17.15 - 17.45
Nelson Mandela Lecture Theatre
Ending Keynote & Wrap-Up

This brief session will highlight the key takeaways of the day to give you an overview of how the Real Estate market is expected to shift and how industry leaders will manage these changes.
17.45 - 18.45
Entrance Hall
Cocktail Reception
Dinner Tickets Only: 19.00
St Peter's College
St Peter's College Welcome Drink
Dinner Tickets Only: 19.30
St Peter's College
Dinner with Speakers
Dinner
Sponsored by PGIM
Location: St Peter's College, New Inn Hall St, Oxford OX1 2DL
Welcome Drinks from 7pm
Sit Down in the Dining Hall at 7:30pm
For those who are joining us for dinner at St Peter's College following the conference, please see directions below.
DIRECTIONS BY GOOGLE MAPS: http://goo.gl/aVPaM
Frequently Asked Questions
Event Location?
The Conference will be held at the wonderful Said Business School of the University of Oxford. It is immediately adjacent the rail station: Said Business School, Park End Street, Oxford, OX1 1HP.
Transport Links?
If Driving: Park at one of the Park and Ride stops stops outside the centre, take the bus into the centre and walk to the business school. If Taking the Train: The business school is immediately adjacent to the train station, so arrive at Oxford Station (not Oxford Parkway) and walk 2 minutes to the venue.
When are Tickets released?
Tickets are now on sale! Click Here to buy one before they run out!