The 2020 Oxford Real Estate Conference
The 2020 Oxford Real Estate Conference
About the Conference
When: Tuesday 25th February 2020, 9am-7pm
Where: Saïd Business School, University of Oxford, Park End Street, Oxford OX1 1HP

This year we will focus on Responsible Investing. We will explore trends in impact investing and how real estate's approach compares to the wider impact investing universe. We will also look at low carbon development and the challenge of converting climate change commitments into reality, as well as inclusivity and the role of private capital in social housing. Finally we will discuss how we can balance responsible investing with financial returns.
09.00 - 9.50
Entrance Hall
Registration and Coffee
9.50 - 10.00
Nelson Mandela Lecture Theatre
Welcome
10.00 - 10.30
Nelson Mandela Lecture Theatre
Keynote: Real Estate Climate Commitments - does the reality match the rhetoric?
Sarah Ratcliffe is CEO of the Better Buildings Partnership. Sarah has over 15 years' experience advising many of the UK's leading property investors and developers on sustainability issues. As a founding Director of Upstream (acquired by JLL in 2007), she was instrumental in establishing some of the earliest sector sustainability benchmarks including the Property Environment Group, NextGeneration and The Third Dimension. As a European Director at JLL Sarah was responsible for leading the firm's sustainability consultancy in UK and Europe and sat on the Global Sustainability Board. In addition to various independent consultancy projects, Sarah is now a visiting lecturer on Sustainable Real Estate at Cass Business School and a Board Director of the Sustainable Development Foundation.
Sarah Ratcliffe
CEO, Better Buildings Partnership
10.30 - 11.45
Nelson Mandela Lecture Theatre
Case Study: Low Carbon Real Estate Development
Subject: Case study looking at the low carbon real estate sector. What are the practicalities and challenges involved in creating low carbon buildings from the financial, design, build and operational angles.
Click the Speakers to view their biographies.
Ms. Patel is a member of StepStone's real estate team and focuses on the firm's secondary and co-investment activities within the sector. She is also involved in the firm's ESG initiative. Prior to StepStone, Ms. Patel worked in the Corporate Development Group at AT&T where she was involved in strategic projects, including acquisitions and divestitures, across the company's business lines. Previously, Ms. Patel spent three years working in investment banking at Houlihan Lokey where she helped execute M&A, financing and restructuring engagements for clients in real estate and a number of different industries. Ms. Patel received an MBA from Harvard Business School and a BS in Economics with concentrations in finance and real estate from the Wharton School at the University of Pennsylvania.
Pooja Patel
Panel Moderator
Vice President, Stepstone
Sandy Wilson joined Threadneedle Property Investments in September 2002 as an Investment Surveyor for the Zurich Assurance Ltd AL Property Fund. In 2012 he was appointed co-Fund Manager of the UK Property Select Fund II and has also been involved with the Low Carbon Workplace Fund from inception in 2010, sourcing the majority of acquisitions and assuming the role of Fund Manager in 2015. In 2017 he was appointed Fund Manager of the £1.8BN Zurich Assurance Pension Fund. He started his career for Colliers CRE advising a number of institutional, private and property company clients. He graduated from the University of Paisley in 1997 with a degree in Land Economics and became a member of the Royal Institution of Chartered Surveyors in 1999.
Sandy Wilson
Columbia Threadneedle Investments
The Carbon Trust created the Ventures team to reimagine how complex systems work to solve intractable environmental problems. As Director of Ventures, Eric Lounsbury leads the Carbon Trust's existing joint venture – the Low Carbon Workplace Fund – and the development of new high-potential ventures. Eric was previously a Strategy Manager in our policy and markets team where he contributed to work on the interaction of carbon markets and international trade. Eric also led work on setting priorities for innovation in electricity networks and storage technologies on behalf of the UK's leading energy innovation agencies. Eric holds an MBA with distinction from London Business School and a BA in Human Biology from Stanford University. He grew up in the Chicago area and is an avid alpine skier and dedicated jazz fan.
Eric Lounsbury
The Carbon Trust
Rob joined Stanhope in 1998 and leads the Development Team. He has extensive experience in all aspects of design and construction and is a member of the Chartered Institute of Building. Following a degree in Construction Management at Reading University in 1985, he began his career with Laing Management in 1986. Since joining Stanhope, Rob has been responsible for leading listed building refurbishments (HM Treasury, HM Custom and Revenue, Selfridges), early design phases of large regeneration projects (Chiswick Park, Bracknell Town Centre) and is Development Director for the Low Carbon Workplace Fund. Rob has been Development Operations Director leading Stanhope's design and delivery team since 2014.
Rob Watts
Stanhope
11.45 - 12.05
Entrance Hall
Coffee Break
12.10 - 13.25
Nelson Mandela Lecture Theatre
Impact Investment
Click the Speakers to view their biographies.
Mr. Breslauer founded Patron Capital in 1999 and is the Managing Director of Patron Capital Advisers LLP, the investment adviser to the Patron Capital Funds representing over €4 billion in capital. To date, Patron has undertaken more than 170 transactions across 80 investments or programs, involving over 65 million square feet of assets in 16 countries. Mr. Breslauer began his career at Lehman Brothers, where he was involved in and led many transactions in the United States distressed markets of the 1980s and 1990s. In 1993, while with Lehman Brothers, Mr. Breslauer moved to London to target distressed assets in Europe. In 1997, Mr. Breslauer left Lehman Brothers to create and manage an investment fund focusing on smaller European property opportunities as a bridge to the ultimate formation of Patron. He holds a Master of Business Administration (MBA) degree from the University of Chicago and a Bachelor of Science (BSc) degree from the New York University School of Business.
Keith Breslauer
CEO, Patron Capital
Karen joined Big Society Capital as an Investment Associate in 2016. She is currently involved in portfolio management for a number of intermediaries, health and housing investments. She is interested in social investment's role to deliver affordable housing, refugee integration and women's empowerment. Before joining Big Society Capital, she worked in Social Ventures Hong Kong, where she developed and managed an impact investment portfolio of over 20 social ventures across housing, transportation, education and other sectors. Prior to that, she worked at Deutsche Bank's investment banking team. Karen graduated from University of Oxford (MBA) and London School of Economics (BSc).
Karen Ng
Director, Big Society Capital
Maggie looks after client relationships for the Bridges platform of funds and has been involved with or led the raising of the firm's eight most recent funds. These have included successive funds in existing strategies as well as the development of new strategies to the Bridges platform. Before her current role in Client & Strategy Development, Maggie spent her first five years as a member of the investment team of the Bridges Sustainable Growth Funds and worked on a number of investments in the sustainable living theme, including the successful exit of Whelan Refining. Prior to joining Bridges, Maggie worked at London-based Climate Change Capital, a specialist merchant bank in the environmental markets. She started her career as a strategy management consultant with McKinsey & Co in New York City. Maggie studied environmental science and public policy at Harvard University and has an MBA from Columbia Business School.
Maggie Loo
COO, Bridges Fund Management
Basil is the Managing Partner of FORE Partnership, a purpose-driven real estate firm active across western Europe. FORE transforms buildings through active, hands on asset management that focuses on low carbon strategies, social impact, place making and design. Prior to founding FORE, Basil was a partner at Capricorn Investment Group, the family office of Jeff Skoll (eBay), overseeing the firm's European business, the real estate strategy globally, and serving on the firm's investment committee. Previously he was a Managing Partner at real estate private equity firm, Jargonnant Partners, and spent 13 years in investment banking working for ING Barings, Bear Stearns and Bankers Trust (Deutsche Bank). Basil received a BSc in Mechanical and Aerospace Engineering from Cornell University.
Basil Demeroutis
Founder, FORE Partnership
13.30 - 14.15
Entrance Hall
Lunch and Networking
14.20 - 15.30
Rhodes Trust Lecture Theatre
BREAKOUT PANEL 1: Diversity and Inclusion in the real estate sector
Click the Speakers to view their biographies.
Sandi Rhys Jones began her career in construction, property and engineering as a journalist, then worked for a variety of technical organisations before forming her management and marketing business. She has worked for contractors, consultants, suppliers, representative organisations and government, both in the UK and overseas. An advocate for construction and its contribution to society – housing, workplaces, infrastructure - Sandi brings her experience both as employer and non executive director to help organisations find innovative ways of improving performance, including staff recruitment and retention, culture change, talent management, public and political engagement. She developed and delivers a cross-disciplinary national mentoring programme at Women in Property and leads on Public Affairs, representing the organisation on two All Party Parliamentary Groups. She was appointed OBE in 1998 for her work in promoting women in construction. Sandi is a Fellow of the Chartered Institute of Building, a Fellow of the Women's Engineering Society and trained as a mediator after completing an MSc in Construction law.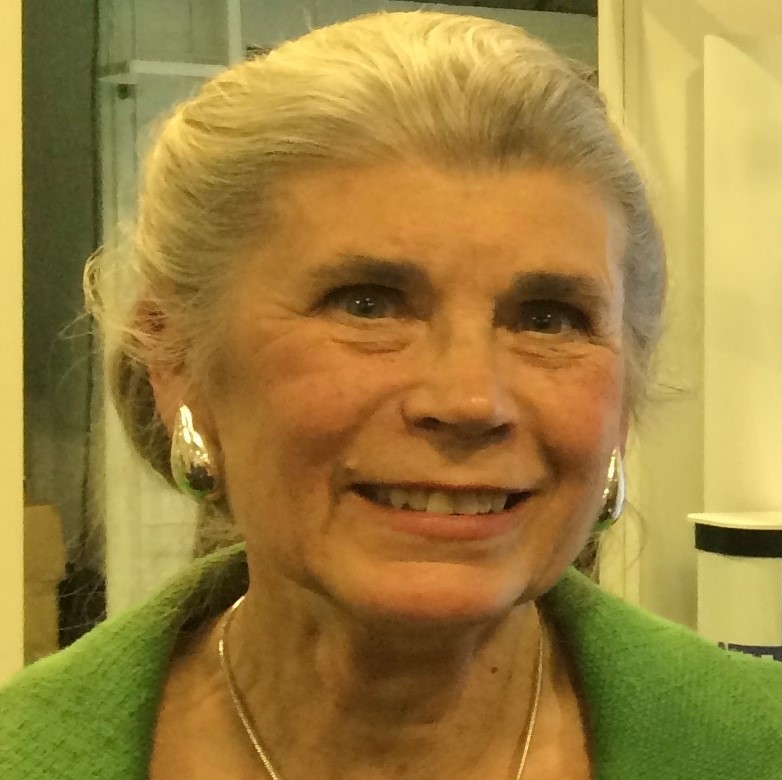 Sandi Rhys Jones OBE
Panel Moderator
RhysJones Consultants / Women In Property
Kaela Fenn-Smith is Managing Director of Real Estate Balance working with CEOs and senior leaders across the property sector campaigning to effect positive change by increasing the number of women in senior positions. Kaela has 26 years of experience in commercial property with the past 17 years focused on large-scale mixed-use development in London. Kaela worked on the advisory side as a Director at CBRE and JLL and went onto Landsec for 7 years where she was a member of the Executive Committee running their £8bn London business. As Head of Commercial she was responsible for new revenue and capital value growth leasing their 3.5m sq ft office and retail development pipeline. Kaela is a main Board Trustee of Great Ormond Street Hospital Children's Charity where she Chairs the Property and Development Committee overseeing the redevelopment of the Hospital including the new Children's Cancer Centre and Zayed Centre for Research.
Kaela Fenn-Smith
Managing Director, Real Estate Balance
Morwenna Hall, a chartered mechanical engineer, is the Chief Operating Officer of developer Argent Services LLP. She joined the firm in 2011 and in addition to her corporate leadership role has led the design and delivery of several major projects at King's Cross, including Coal Drops Yard, a new shopping and cultural destination for London with 60 retail units in the repurposed Victorian coal sheds which opened to the public in October 2018. Morwenna started her career at Arup as a mechanical building services engineer where she gained seven years' experience working in building design teams. During this time, she was the lead mechanical engineer for the Sainsbury Laboratory in Cambridge, designed by Stanton Williams architects, which in 2012 won the RIBA Stirling Prize. In 2015 Morwenna featured in Property Week's 'Forty under 40' list of young entrepreneurs, disrupters and leaders. Morwenna has a passion for all aspects of design and was one of the 27 women showcased in the 2014 'Women Fashion Power' exhibition at the Design Museum, alongside Princess Diana, Dame Vivienne Westwood and Dame Zaha Hadid.
Morwenna Hall
COO, Argent
Clarence manages CBRE's Global Loan Services Platform with more than $220bn of commercial real estate debt in the US, Europe and Asia. In addition, Clarence leads CBRE's Pan European commercial real estate services practice which includes primary and special servicing, facility and security agency, loan underwriting and loan sales advisory and loan receivership of more than £37bn of commercial real estate debt. Clarence is also Head of the CBRE UK Diversity & Inclusion Committee which is responsible for leading the implementation of the organisation's D&I strategy, working with partner, clients and staff and developing relationships with organisations focused on Equality, Diversity and Inclusion. Clarence has over 25 years of commercial real estate debt experience having managed servicing and debt platforms in the UK, Germany, Spain and the Benelux. He joined CBRE in 2013, after spending five years as CEO at Hatfield Philips International (Situs), one of Europe's largest commercial real estate mortgage servicers.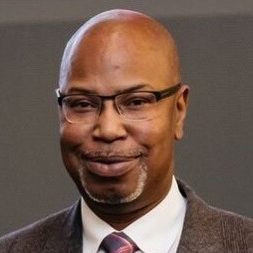 Clarence Dixon
Global Head of Loan Services, CBRE
Also 14.20 - 15.30
Edmond Safra Lecture Theatre
BREAKOUT PANEL 2: Social Housing - Is Private Capital Welcome?
Click the Speakers to view their biographies.
Abigail has worked for Savills since February 2017. Within the Affordable Housing Division at Savills she provides consultancy services relating to governance, regulation, rental affordability and policy, asset management strategy and business development strategy across the UK. Between 2015 and 2017 Abigail advised Tpas, looking particularly at ways to increase the tenant voice in housing organisations and in public policy making. Prior to joining Savills Abigail has previously worked for the Chartered Institute of Housing leading their policy and practice work at UK level including engagement with the government departments and agencies, and for a number of English social landlords. Abigail has experience as a non-executive director with two housing organisations. She has particular interests in welfare policy and specialist housing provision as a result of these past positions, which she brings to bear on her consultancy work. In the last year she has provided support on governance and regulatory requirements to a number of social landlords through applications for registration with the regulator of social housing, governance reviews, business development and regulatory compliance work.
Abigail Davies
Panel Moderator
Housing Advisory, Savills
Paul is a founder and Chief Executive Officer of Civitas Housing Advisors, the Investment Manager to Civitas Social Housing PLC. Paul has worked in all aspects of Social Housing for over 20 years and is a senior industry figure. From 2008 to 2014, Paul was Chief Executive of Homes for Haringey, a Registered Provider, where he was responsible for 800 staff and 21,000 homes. The organisation was awarded 'Housing Organisation of the Year' in 2012. For eight years prior to this, Paul was a Director at the Hyde Group, a major G15 Housing Association, which provides homes and services to more than 95,000 customers. During his career, Paul has been responsible for leading substantial physical, social and economic regeneration schemes across the UK.
Paul Bridge
CEO, Civitas Housing Advisors
Anette Simpson is Director of Developments and Partnerships at Legal & General Affordable Homes, which was established in 2018 to increase the supply, quality and choice of affordable housing in the UK by investing long-term institutional capital into the affordable housing sector. Anette is responsible for leading and coordinating the direct delivery of Legal & General's affordable housing schemes and oversee all aspects of development to legal completion. Formerly Group Planning Director for Capital and Counties Properties PLC and prior to that Head of Development at First Base, Anette has experience in delivering complex residential-led projects in partnership with the public sector. Anette believes passionately in the delivery of high quality sustainable places, buildings and homes that leave a positive legacy and improve the quality of life for people.
Anette Simpson
Director of Development & Partnerships – Legal & General Affordable Homes
Peter became Chief Executive Officer at the Hyde Group in September 2019 after two years as Group Finance Director. He also has 25 years of pan European real estate sector involvement covering a broad range of strategic leadership roles and over £20bn of investment, asset management, joint venture, capital markets, treasury and fundraising experience. Peter moved from the Starwood Capital Group where, as a Partner for five years, he managed the firms Special Situations and Credit investing businesses in Europe as well as creating and being the fund manager for Europe's largest publicly traded real estate finance company. Prior to this Peter held senior EMEA real estate investment banking roles at BNP Paribas, Barclays, Deutsche Bank, Eurohypo and WestImmo. Peter is also a non-executive Real Estate IC member for Eurazeo, the Global Investment Company.
Peter Denton
CEO, Hyde Housing
15.30 - 15.55
Entrance Hall
Coffee Break
16.00 - 16.30
Nelson Mandela Lecture Theatre
Spotlight: University of Oxford's Future of Real Estate Initiative: Latest Research
16.30 - 17.20
Nelson Mandela Lecture Theatre
DEBATE: This conference believes that positive environmental and social impact should be prioritised above returns in real estate
17.20 - 17.45
Nelson Mandela Lecture Theatre
Wrap-Up
17.45 - 18.45
Entrance Hall
Cocktail Reception
Dinner Tickets Only: 19.00
Exeter College
Exeter College Welcome Drink
Dinner Tickets Only: 19.30
Exeter College
Dinner with Speakers
Dinner
Location: Exeter College, Turl Street, Oxford OX1 3DP
Welcome Drinks from 7pm
Sit Down in the Dining Hall at 7:30pm
For directions to Exeter College, please see below.
DIRECTIONS BY GOOGLE MAPS: http://goo.gl/aVPaM
Frequently Asked Questions
Event Location?
The Conference will be held at the wonderful Said Business School of the University of Oxford. It is immediately adjacent the rail station: Said Business School, Park End Street, Oxford, OX1 1HP.
Transport Links?
If Driving: Park at one of the Park and Ride stops stops outside the centre, take the bus into the centre and walk to the business school. If Taking the Train: The business school is immediately adjacent to the train station, so arrive at Oxford Station (not Oxford Parkway) and walk 2 minutes to the venue.
When are Tickets released?
Tickets are now on sale! Click Here to buy one before they run out!